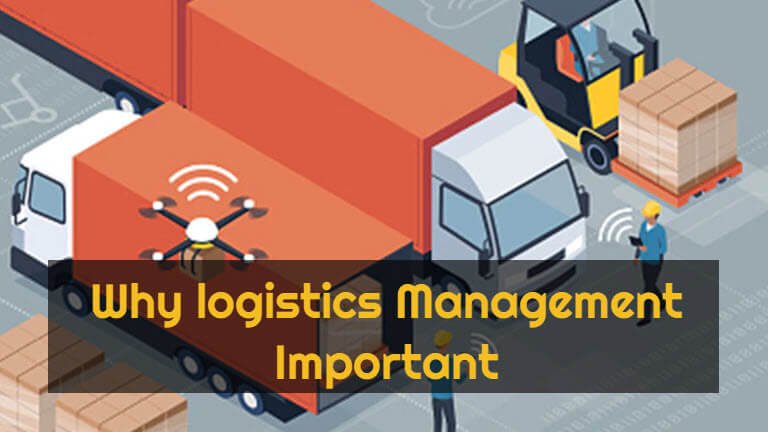 What is Logistics Management
Logistics Management is a supply chain management component used through the planning, control and implementation of effective movement of customer demands and for storing related information, goods and services from origin to destination. It helps companies reduce spending and increase customer service.For example Flipkart has launched Ekart logistic for better delivery and people are now interested to take Ekart logistic franchise.
The logistics management process begins with the accumulation of raw materials which is in the final stages of transporting goods to the destination.By following customer needs and industry standards, logistics management facilitates the strategy, planning and implementation of the process.The word ' logistics ' originated in the army. The term logistics was used for the process of obtaining equipment and supplies to soldiers. By the 1950s, when the complexity of shipping materials for businesses had increased, this 'logistics' was not referred to business operations. Now, logistics is an industry and an important part of any business model. It controls flow and storage of goods in a business.
Also read : Functions of Logistics Management
Why logistics Management Important
Meeting customer demand and providing better service is one of the most important benefits of good logistics management. Consumers demands better service and this mandate has an impact on the supply chain, requiring shippers to provide faster, accurate and quality service. Logistics management is responsible for meeting the demands of the customers.
Logistics management is also important for creating visibility in the company's supply chain. Advanced Transport Management System (TMS) analyzes historical data and tracks real-time movement of goods in a business. Logistics Managers can use this information to optimize the process and avoid potential disruptions. TMS data analysis advances a company's supply chain more efficiently, gaining all operational insights.
Proper logistics management drives increased revenue. Improved customer service can bring a good reputation to a company's brand and generate more business.Supply chain visibility creates major cost savings opportunities in operations. Logistic management will give a company control over inbound freight, keep inventory at optimal levels, organize reverse flow of goods.It also ensures freight moves on appropriate transport modes – all of which can significantly cut costs.
With the increasing complexity of logistics management, many companies choose 3PL to manage some of their logistics tasks. 3PL has expertise and advanced technology to cut costs and improve processes more efficiently than companies in-house.